HISTORY
Historic documents in the archive prove that the profession of brickmaker has been common in Castel Viscardo since 16th century, and that among those brickmakers there were members of the Stefani family. Starting first 1600, the production of bricks and tiles took place where the headquarter still is, in locality Le Trobbe. The underlying document testifies that the profession has been passed from father to son since half of 19th century, making the Stefani furnace one of the few in the Country with a centuries-old tradition.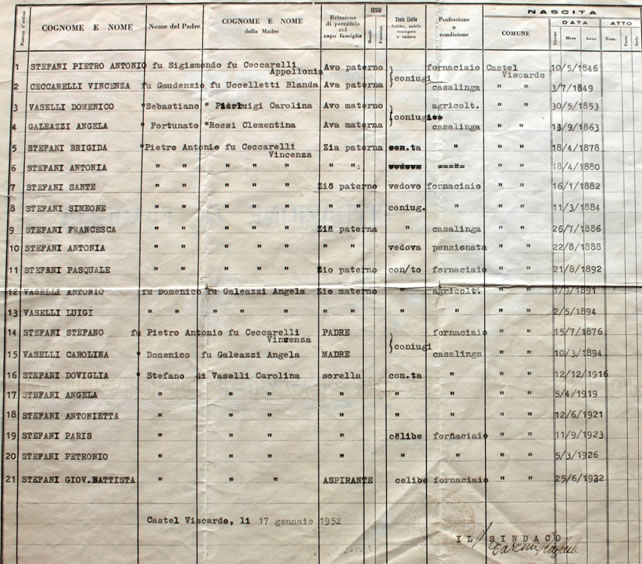 In the first half of 20th century the artisanal activity of brickmaking kept going on, despite the critical historical moment, and was only inturrupted from September 1943 to June 1944, when German soldiers seized the furnace to build an anti-aircraft battery. During Post-World War II four different companies worked in the same furnace, belonging to different members of Stefani family, who were all tenants of the duke of Montevecchio, the master of these lands.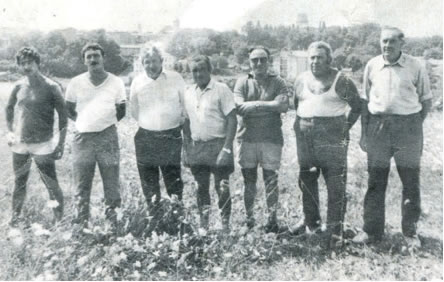 Picture taken by the national newspaper "La Nazione" in 1981. From left to right: Stefani Petronio, Stefani Stefano (the current owners), Stefani Giovambattista, Stefani Isaia, Luigi Ercolani , Stefani Paris e Stefani Pietrantonio.
In 1979 current owners, Stefano and Petronio Stefani, took over the plot of land on which Stefani family has been working for centuries and brought the Company in the new century, always keeping the same working techniques and structures inherited from the forefathers.
RELATED PAGES